Whenever you are in need of a ready set of interface icons for an application that needs to look strict, reserved and yet impressively stylish, there is no better choice than Glossy Toolbar Icons. Encompassing a range of topics commonly associated with general-type applications and business software, this icon collection is offered at an affordable price and comes in a number of sizes, color depths, file formats and state variations.

Glossy Toolbar Icons are available in 48x48, 32x32, 24x24, 20x20 and 16x16 sizes, in 256 and True Color variants, as well as normal, disabled, and highlighted states. In addition, the creators of this collection provided them properly converted into ICO, GIF, PNG, and BMP formats, so you can use them immediately!


Glossy Toolbar Icons
Image states: normal, hot, disabled
File formats: PNG, GIF, BMP, ICO
Image sizes: 48x48, 32x32, 24x24, 20x20, 16x16
Background: transparent
Icon quantity: 519
Image quantity: 15210
File quantity: 24366
Price: $129.95 / 99.95 EUR

Download demo
View license


Download demo icons
Purchase this icon set for $129.95 now!
Shade Your Screens Using the Brand-New Windows Symbols
GUIs execute a visible part in increasing the functionality and appearance. Head out a pace further by using the most recent symbols obtainable here making ones apps exciting to work with and easy to get around, by having assistance from a couple of wisely designed illustrations or photos you can use via this site.

Some MR. Fred R Barnard within a journal in 1921 stated one or two phrases, "a picture is worth a thousand words", quite possibly he could n't have realized the actual relevance on the words after that, or maybe the guy did, as more than ninety yrs immediately after making this specific assertion we attempt to search out a lot more solutions to put it on. Barnard might have said it although relating the specific possibilities of pictorial advertising, yet several decade's back this identified its way into the concept of computer programming with all the coming of Graphic interfaces once illustrations or photos as well as symbols swapped out text intricate command-line justifications.

Making use of simple, straightforward designs could go a long way in to making the lifestyle of an customer less difficult. By positioning all these symbols not only do you help to make that easier to get around, it actually makes the ui more pleasing.

You may get your hands on over seven-hundred such designs over here, all of them at a cost of ninety nine greenbacks. The image comes at a size comparable to a sq . of forty eight pixels that have already a see-thorugh back ground as well as a image of 26 by twenty-six pixels in the centre. these types of images appropriate for all your Microsoft Windows 8 as well as MS Windows phone software packages appear in the PNG data format and are available in all of 14 unique colours starting from the most common blue, red together with green up to the more exceptional navy blue as well as light-red, and could be used with or without the nearby circles. Customise each page on your computer through the help of these skillfully intended designs and therefore consider the hard drive maniement to a totally new level; you are able to change icons for all the regular attributes for example redo, undo, back, refresh and so on. with all of these beautifully interesting illustrations or photos. Along with the common kinds, you get to choose from a whole lot off exclusively designed images which you'll have a good time setting features to, you've got a cardiologist symbol, the motor man symbol, a investigator image, an auditor icon and probably the best of them angel symbol.

These types of icons, as I have already mentioned, are available in a completely deployable form, you get their hands on them all whenever you make the transaction and you then are free make use of these in all the possible approaches. A nice-looking screen will make time of labor seem way less difficult and also helps save from getting drained psychologically by researching all those intensive series of directions. Easy routing, enticing user interface and smart functionality stay at the heart of each software, with the help of this particular pack you will have the user interface along with the navigation portion covered, now the only point that's stopping you against making a cutting edge software is you. Get your hands on these icons now and also revitalise the complete programming experience.


Dark Empire - 1st Star War Comic to Spin Directly Out Of the Events
Dark Empire is a Star Wars comic book produced by Dark Horse Comics. It includes a 6 issue limited series written by Tom Veitch. It was drawn by Cam Kennedy followed by a second six issue limited series by Veitch and Kennedy and also a 2 issue limited series written by Veitch and drawn by Jim Baikie. The Dark Empire comics focus the adventure of the main characters from the main Star War franchise. Dark Empire is particularly notable as one of the best star war comic produced by Dark Horse Comics. The Dark Horse Comics had obtained the comic civil rights to the star war franchise in the 90s. The comic Dark Empire is also the 1st star war comic to spin directly out of the events, which officially discovered the post movie fates of the star wars films. The story mainly deals with the back of the villainous Palpatine which have become a spirit through cloning technology.

Story deals with return of villainous Palpatine, and having cheated death just by becoming the spirit entity, which is "reincarnated" by cloning technology. Some other themes that include the Luke Skywalker succumbing to Dark Side of Force, official return of the Boba Fett (that had died being swallowed by Sarlacc in the Return of Jedi), and first look of Anakin Solo and Princess Leia.

Before Thrawn Crisis, the Imperial forces were all torn apart by the civil war, attacked by Rebel Alliance that used the captured Imperial Destroyers to sow more dissension among the ranks, as well as cherry picked sectors: few sectors and systems fell peaceably, and un-noticed by Imperials in chaotic communications as well as bureaucratic turmoil. Others didn't and it was Imperial forces fighting on death under the Lord Shadowspawn, which made Luke Skywalker to resign the commission as a General for Rebel Alliance.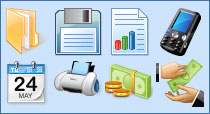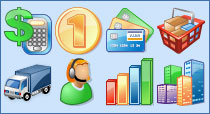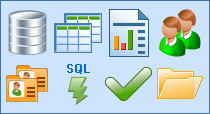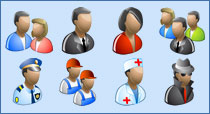 With Perfect Computer Icons, you get the best of both of the above options without the drawbacks. You'll have access to a collection of high-quality icons that have been created by professional designers so you never have to worry about the quality of the designs. You'll be proud to incorporate them into the site or the software.
On the other hand, you'll also have an unlimited license for the computer icons but at an affordable price.
These icons are ideal for a wide range of purposes but particularly for use when you need icons representing uploads, downloads, or file transfers. You can select from a wide range of options which is good considering you can use Perfect Computer Icons for multiple projects.
Perfect Computer Icons will provide you with the icons you need, the quality you want, and a price you can afford.
Icon Usage Agreement